'Samurai sword' may have been used in bloody suburban street murder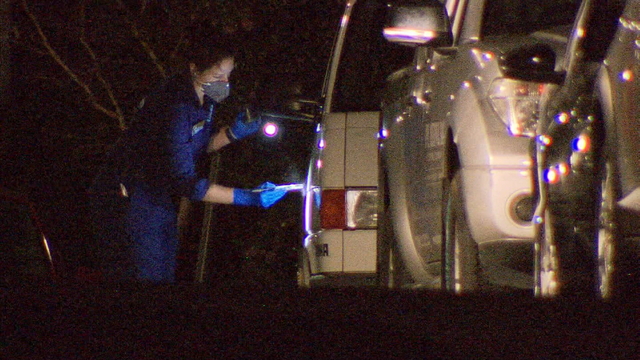 A major search is continuing this morning for the killers of a man who was left to die on a leafy street in Sydney's inner west.
Police spent the night scouring the streets around Forest Lodge after nearby workers discovered a man's body in the middle of the road in daylight yesterday.
9NEWS understand the man, aged in his 20s, was heard fighting with a man and a woman inside a house before staggering out onto the street covered in blood, suffering serious head injuries.
It's believed a gun and a samurai sword were found on the scene, however the circumstances surrounding the man's death are not yet known.
Police are awaiting the results of a post-mortem examination to determine what weapon was used in the attack.
"It was clearly a violent attack with very, very serious consequences," Acting Superintendent Sam Crisafulli said yesterday.
Officers are searching for the man and woman involved in the argument prior to the man's death.
Anyone with information is urged to contact Crime Stoppers on 1800 333 000
© Nine Digital Pty Ltd 2018