Chris Pine's Split-Second Nude Scene in Outlaw King Has People Scratching Their Heads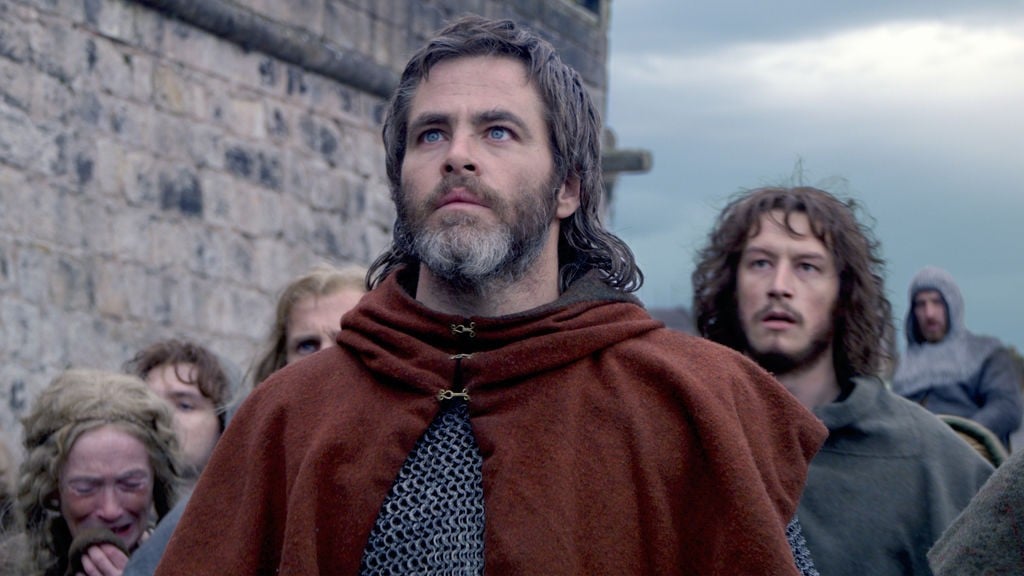 Chris Pine, the sexiest of Hollywood Chrises (Yeah, I said it!), recently took his career and our relationship to the next level by dropping trou for his new Netflix historical drama Outlaw King. The Wonder Woman actor plays real-life Scottish king and rebel hero Robert the Bruce in the film, and gifted the world with a full-frontal nude scene while bathing in a lake. If I'm being totally honest, the end result was a bit disappointing when you consider all the hype; I just don't think the actual penis got as much screen time as it deserves. Even while watching closely for the moment — which I did, for you — I mostly just saw pubes. Which is FINE. All I'm saying is, I'd be down to view some sort of director's cut or raw footage, if it becomes available.
While talking up the movie with BBC Radio 1 this week, Pine confirmed that his nude scene is "no Fassbender situation" — referencing Michael Fassbender's big reveal in the 2011 drama Shame — but that he could "certainly match him." Well say no more, Mr. Pine! Keep reading to see the best reactions to Chris Pine's nude scene (which you can find at roughly 1:27:51 on Netflix — you're welcome).