No, Your Vision Isn't Blurred — Bohemian Rhapsody's Rami Malek Has an Identical Twin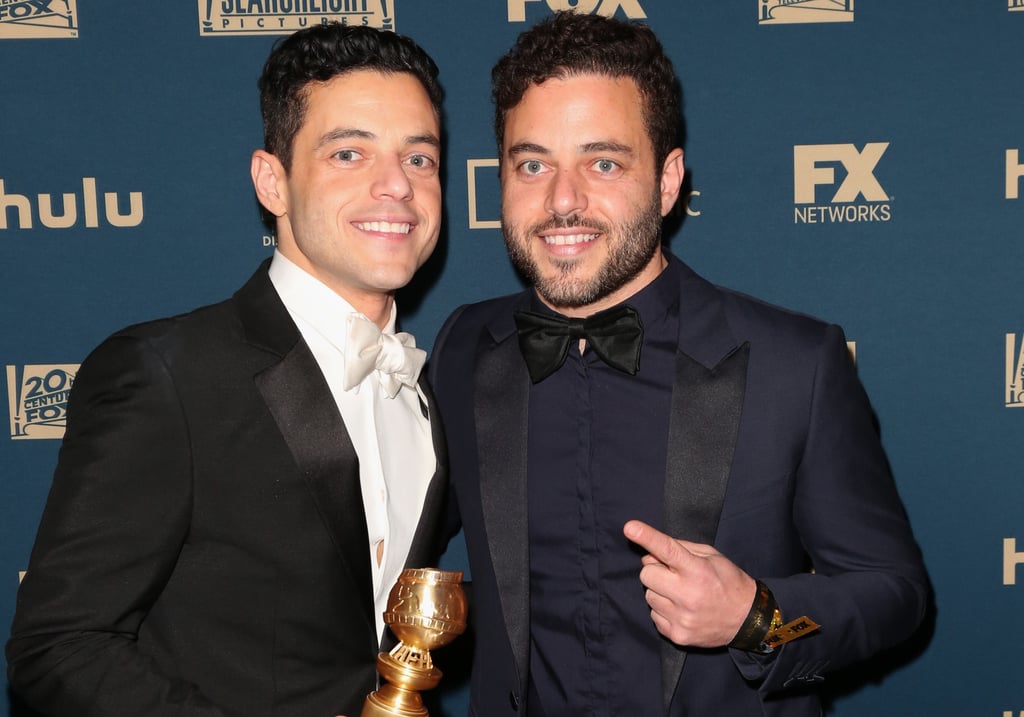 You might still be recovering from how incredibly well Rami Malek portrayed Freddie Mercury in the Queen biopic Bohemian Rhapsody, but get ready for another shocker: Rami has a real-life identical twin, and when his twin accompanied him to the 2019 Golden Globe Awards, the internet just about lost its damn mind.
Sami Malek, who is four minutes younger than his Golden Globe-winning brother, is a 37-year-old teacher, and — save for Sami's sexy facial hair — the resemblance between the two is, of course, seriously unreal. Rami has spoken about his identical twin brother before, including during a 2015 appearance on Jimmy Kimmel Live!, where he told the audience a story about filling in for his brother when Sami needed to present a monologue from a Greek tragedy for a class in college — how Parent Trap of them! "We don't look as much alike as we used to, but, yeah, we're identical," Rami said, though we beg to differ. See for yourself in the photos of the Malek twins ahead.