Kate, William, Meghan, and Harry Reunite For the Festival of Remembrance Service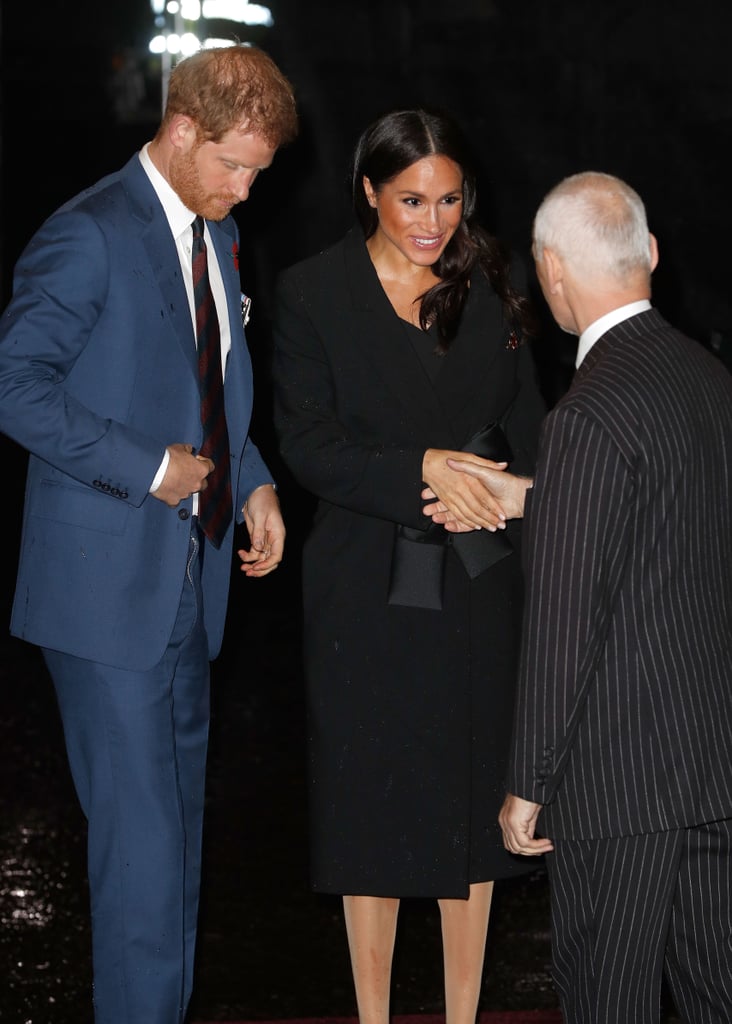 On Saturday, the royal family came together to attend the Royal British Legion Festival of Remembrance at the Royal Albert Hall in London. The event, which is held the day before Remembrance Sunday to honor those who have suffered or died at war, was especially significant as it marked 100 years since the end of World War I. In addition to an appearance from Queen Elizabeth II, the event also included a reunion of the royal fab four. Prince Harry and Meghan Markle were spotted sitting behind Prince Charles, while Prince William and Kate Middleton sat beside the queen.
The joint appearance comes after reports that Meghan and Harry are distancing themselves from Kate and Will. According to author Sally Bedell Smith, "the arrival of Meghan has changed the dynamic of the relationship in a fairly significant way," and the brothers are considering creating two separate offices at Kensington Palace. See more of their latest appearance ahead.