Degrassi: The Next Generation star starts new career in champagne business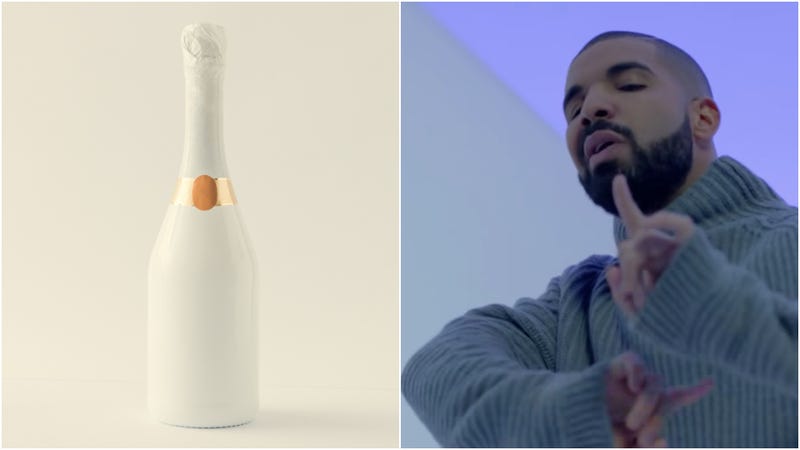 For nine years, Canadian actor Aubrey Graham played basketball star Jimmy Brooks on Degrassi: The Next Generation, but his acting since then has been limited mostly to Ice Age: Continental Drift and frequent appearances in the music videos of the musician "Drake," also a Canadian. Fans of that teen soap might wonder what projects Graham will tackle in the future, but it would seem that the once rising star has shifted his focus from acting to wine.
As Hype Beast reports, Graham has teamed with industry expert Brent Hocking to launch Mod Sélection, a champagne line. (The pair previously collaborated on the label Virginia Black Whiskey, if you're wondering what Graham has been up to in the years since Degrassi.) Mod Sélection stems from the efforts of fifth-generation winemakers in Vallée de la Marne, with a history that stretches as far back at 1892. It has never before been sold to the public.
From a press release:
We do think that Hocking overestimates the clout of his collaborator, whose acting career has faltered since leaving Degrassi. In the same release, Hocking argues that the wine is no mere vanity brand, saying, "Yes, we have some very interesting and publicized people who love this Champagne, but the authenticity and quality of the wine are what they are fans of."
According to Hype Beast, Graham's wines will be priced at $300 (USD, for the Reserve) and $400 (for the rosé). For that price, they had better be the best I ever had. In the meantime, if you need to find Graham, he'll be runnin— throughthe— six— withhis— wines!