Curfew imposed in north Kashmir town a day after youth dies in army firing
Authorities have imposed a curfew in Trehgam. Schools and colleges closed all over Kupwara district after a 20-year-old was killed in protests.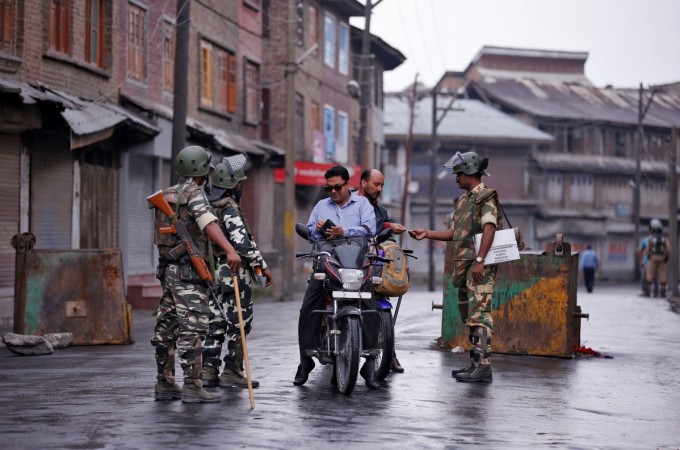 The military on Thursday imposed curfew in a volatile north Kashmir town after a youth was killed in firing by security forces, a police officer said.
The restrictions were imposed in Trehgam and all schools and colleges shut in the border district of Kupwara to maintain law and order amid fear of street protests. The authorities also suspended mobile Internet services in Baramulla and Kupwara as a precautionary measure.
Khalid Gaffar, 20, was killed on Wednesday night when an Army patrol opened fire after it was attacked by a mob of stone-pelters in Trehgam town, 70 km north of here.
Defence Ministry spokesman Colonel Rajesh Kalia in a statement said that a mob of 30 to 40 youth resorted to heavy stone-pelting at the Army's highway domination patrol at Trehgam around 8 p.m. on Wednesday.
The stone-pelters were verbally cautioned before two blank rounds were fired in the air to disperse the "violent crowd". But they didn't relent. Five soldiers sustained injuries in the incident.
"The patrol, finally, resorted to controlled fire at the aggressive mob in self-defence," the statement said.
[ Source- IANS]