Amandalyn Lost 115 Pounds After Being Told to "Lose Weight or Have a Short Life"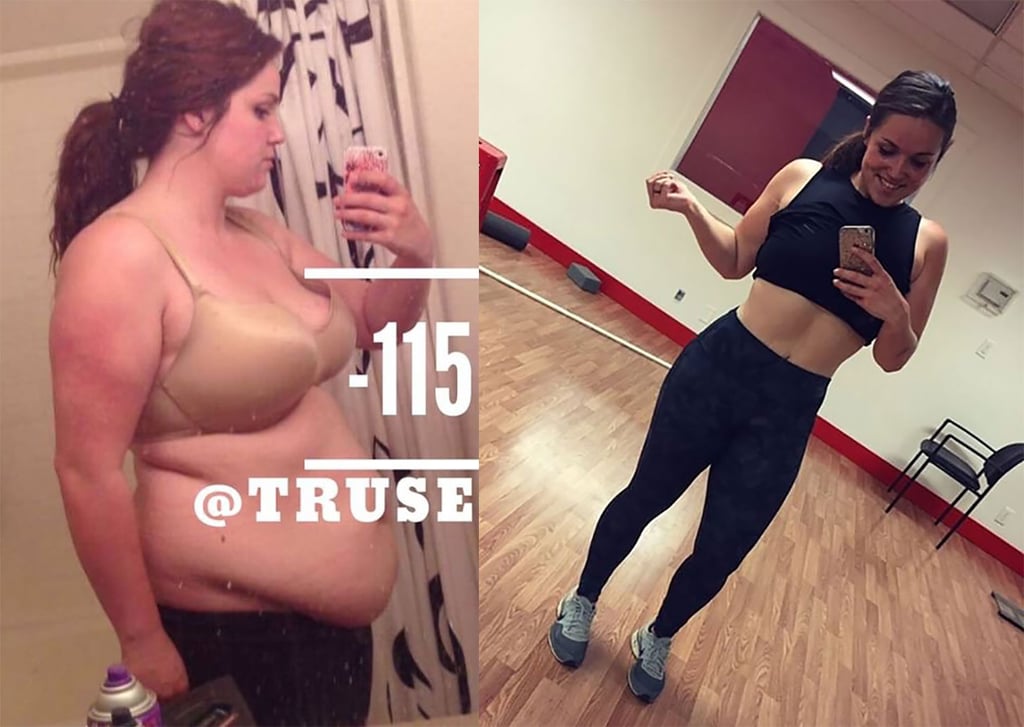 Growing up, Amandalyn Wagoner, 28, said her relationship with food was always rough. She didn't grow up eating fruits or veggies, but was on more of a pasta, cake, meat, and potato diet. "I ate a lot of 'comfort' foods growing up," Amandalyn told POPSUGAR, and her weight gain started when she was just 10 years old.
At age 19, she was diagnosed with PCOS (polycystic ovarian syndrome), diabetes, high blood pressure, high cholesterol, depression, and migraines. "I was told to lose weight or have a short life." Amandalyn reached her record highest weight of 265 pounds at age 23. Keep reading to learn how she lost 115 pounds and regained her health back.