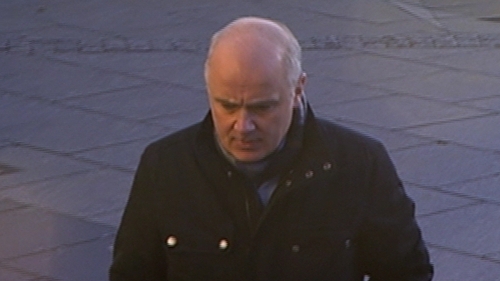 The jury in the trial of former Anglo Irish Bank chief executive David Drumm will not begin hearing evidence for more than two weeks.
Mr Drumm, 51, from Skerries in Co Dublin, has pleaded not guilty to conspiring with others to defraud and to dishonestly furnish false information to the market, giving the impression that Anglo's deposits were €7.2 billion greater than they actually were.
The trial is expected to last up to five months and an extended jury panel of 15 people has been sworn in to try him.
Seven jurors sworn in yesterday were excused today and new jurors had to be selected. Eight women and seven men have now been selected.
The trial will now hear legal argument and the jurors have been asked to return to court on Monday 29 January.
Judge Karen O'Connor told the jurors this was not at all unusual during a criminal trial.
She said all of the parties would be very conscious that a jury was waiting and every effort would be made to be as expeditious as possible.
Before they left, Judge O'Connor reminded the jurors of warnings she had already given. She told them to decide the case only on the evidence they heard in court.
The judge said they should not consult social media or carry out their own research.
She also told them not to discuss the case with anyone outside the jury room and not to discuss the case with anyone electronically or to discuss it on Facebook or Twitter or other social media.