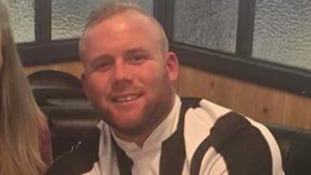 By Kris Jepson
The family of Newcastle father-of-two, Neil Stewart, have paid tribute to him after his body was found in an Amsterdam port, describing him as "one of the most generous, kind, caring, and gentle people anyone could hope to know".
The family said in a statement:
Neil's family would like to thank everyone who helped in the search for him and who has supported his family at this difficult time. Neil was a loving son, brother, fiancée, and a doting father-of -two, but he was by no means a run-of-the-mill person. When he entered a room, it would light up, usually in laughter. Neil was always the first to lend a hand in troubled times, and he was one of the most generous, kind, caring, and gentle people anyone could hope to know. Even in the hardest of times, he was there for you and could be relied upon to lift your spirits. This has been an extremely difficult couple of weeks for everyone who knew Neil.
Watch @krisjepson's report here:
Dutch police earlier confirmed they had located Mr Stewart's body, two weeks after launching a major search for him after he fell into the North Sea Canal in the city last month.
The police released this statement:
Yesterday evening Sunday, December 3, after days of searching by agents of Team Water Havens, the body of the 30-year-old man from Newcastle (GB) was found near the Afrikahaven.
The man was on board a party boat on Sunday 19 November. He has been found after he ended up in the North Sea Canal, following various searches (shortly after). The family has been informed. Research has shown that there is no crime.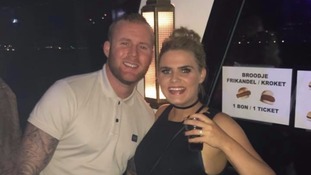 Neil Stewart was given the surprise weekend away to Amsterdam by his fiancee, Chelsea, and the couple had been celebrating the engagement of their friend, Glynn Ferris, on a party boat on one of the city's canals.
Mr Ferris said the devoted father of two lost his balance and fell off the back of the party boat as it headed back to Amsterdam central.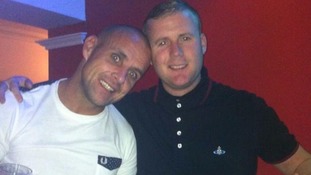 Today Mr Ferris set up a Facebook memorial group to him, to enable friends and family to send their condolences and to post their great memories of him and a fundraising page to repatriate Neil Stewart so his family can lay him to rest.
None of us knew on that day of the tragedy what awaited us. I'm just so glad myself, Louise and Chelsea got to spend our special day with you that day. You will remain in our hearts forever, until we meet again. Now you're out of the dark and cold my friend, fly high with the angels and rest in peace brother. Love me, Louise and the girls xx.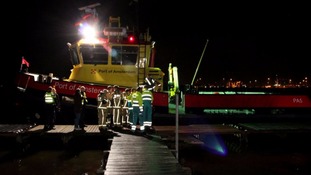 The Amsterdam Police carried out a major search of the North Sea Canal over a number of days.
During the search, boats from the fire service and the harbour company were launched and a police helicopter was deployed. Search teams also used sonar equipment and search dogs to help find him.