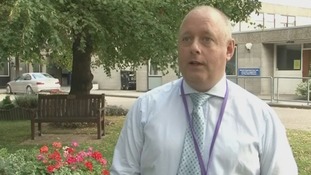 A former chief executive of Hull and East Yorkshire Hospitals NHS Trust who was facing fraud charges has been found dead.
Phil Morley was due to appear in court in a month's time.
A statement from the current chief executive Chris Long says the trust extends its sympathies to the family of Mr Morley, who ran the trust from 2010 until 2014.
It will not comment further on his death, the circumstances of which are not known at the moment.