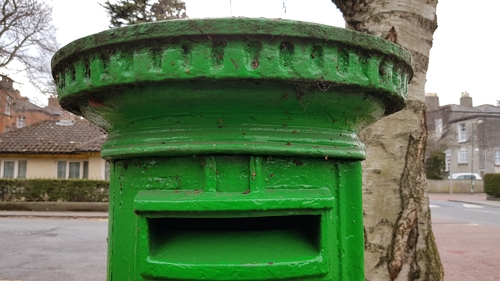 Religious images, prayers, an anecdote about bear hunting, claims of a secret conspiracy involving the Illuminati, and calls for more information to clarify matters for 'Joe Public' are among the correspondence on the Eighth Amendment sent to Taoiseach Leo Varadkar from members of the public.
A sample of 40 emails and letters has been selected for release under the Freedom of Information Act.
The correspondence shows members of the public are anxious to communicate a wide range of views to Mr Varadkar about the forthcoming referendum.
Compassion
In one letter a person emails to say they are "delighted with the outcome of the Cabinet discussion on #repeal8th" and voices support for the "compassionate views and considered language usage" of the Taoiseach.
"It is so refreshing to hear you speaking about listening to and trusting women and people who can get pregnant. You are showing yourself to be a true leader," says the emailer.
Fire will rain down 
A person who wants the Eighth Amendment retained tells the Taoiseach: "Ireland is a Catholic country. Please change your stance back to pro-life. Our Lady appeared in the Vatican approved apparition in Akita in Japan telling a nun, 'If mankind does not stop the sin of abortion, a third of humanity will be wiped out by God the Father's Justice, and Fire will rain down from the sky.'"
Liberal Ireland
A 38-year-old writer expresses satisfaction to see "conservative Ireland fade away and a more open and liberal Ireland come to the fore".
The writer tells the Taoiseach they voted for marriage equality "and I will vote to allow unrestricted terminations up to 12 weeks if the woman decides it is right for her"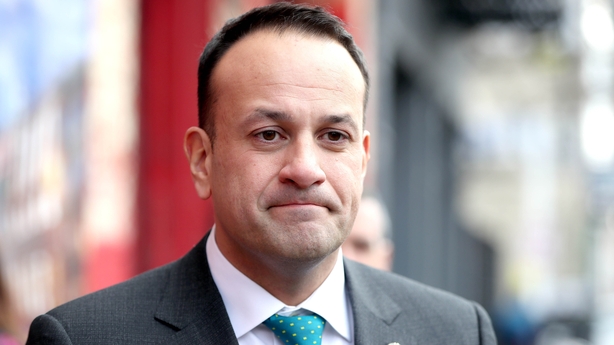 Think deeply
Another person emails the Taoiseach urging him to "think deeply" about the consequences for human life arising out of the decision to hold a referendum on the Eighth Amendment, "and when you have thought deeply, think even deeper," says the writer.
Another person asks for politicians to stay out of the debate.
"I doubt very much in this day and age if anyone is influenced by their local TD or chosen party. I have no interest in the position my local TD (a man) will take. Let us be allowed to make an adult decision on such an important issue," the person says.
GAA
Irish people love children, says another person, who cites the GAA as an example.
"Go to any club, they run endless nurseries from babies to adult teams all different grades, levels of ability, to accommodate every child's ability," they say.
The writer tells the Taoiseach "this would not be the case in England where "they run small clubs with just the best players selected.
"Stand proud of this great nation and don't do what all other countries have done. The Irish are different," the email says.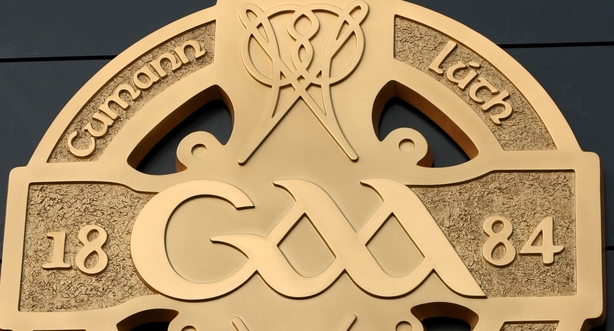 'Joe Public'
Another person pleads with the Taoiseach to ensure that "full information about what people are being asked to repeal the 8th for, is given to Joe public".
The person claims there is "a lot of scaremongering going on, and simple folk will I fear vote against the very necessary amendment out of pressure and lack of the full true information."
Illuminati
Another person writes to the Taoiseach suggesting the referendum on the Eighth is "proof of a conspiracy against all the religions and governments of Europe", which the writer states was devised in "secret meetings" of the "Illuminati and reading societies".
Childcare
A writer suggests guaranteeing the cost of child care, medical care, and education for children, just as the government guaranteed the solvency of most banks in 2008, would help to reduce abortion.
Another writer proposes "making contraceptives available completely free" as a solution to preventing unwanted pregnancies.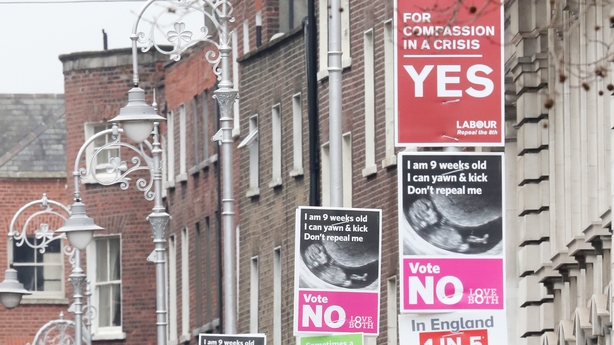 Posters
A complaint about graphic images on referendum posters features in another letter to the Taoiseach.
The person states that the referendum debate "is already heated enough without our children needing to see blown up images of bloody limbs or foetuses on posters on the side of vans parked near schools".
The writer calls for a "total ban" on using such images and states this would be "appreciated by the majority, pro and anti alike". 
Bear hunting
In another letter, a retired civil servant expresses admiration for the Taoiseach, and suggests he must be going through "a difficult process" in relation to his position on Eighth Amendment.
The letter writer recounts an anecdote to help him come to "the right attitude" regarding the referendum: 
"You are hunting bear, rifle in hand. It is important for you to get a bear's pelt. You see a movement in nearby bushes. It might be a bear but it just might be another hunter. Do you shoot? No because you would risk killing a human being and you have no right to take that risk," says the letter.
"Similarly I believe, with an unborn child, as far as I know there is no incontrovertible way of telling whether he/she/it is a human being or not".