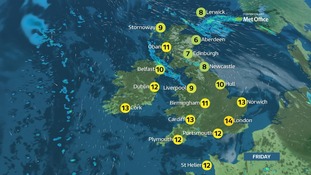 A cold and cloudy start for many with hill fog and heavy rain across central and northern areas.
Rain will gradually become confined to the far north during the day. Brighter spells will develop from the south with a few showers too.
It will feel cold under the cloud, but warm in the sunshine with highs of 16 Celsius (61 F).