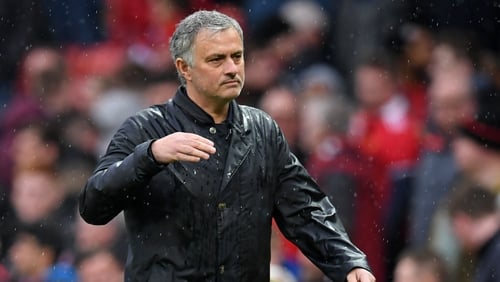 An unimpressed Jose Mourinho branded his side "masters in complication" and said some of his players got carried away by their 3-2 win over Man City last weekend and lost focus.
"We were deservedly punished," he said on Sky Sports following Man United's 1-0 defeat to West Brom on Sunday, which secured the Premier League title for neighbouring rivals Man City.
"We were masters in complication. Everything was complicated. Players didn't want to or didn't play simple. Everything was slow. Everyone was one more touch, one more trick, one more flick, one more turn.
"I don't think we deserved to lose, but we gave them the opportunity to win the match by being solid in defence and sniffing a chance in attack."
And Mourinho accused his players of taking their eye off the ball after the City game.
"I won eight titles and I'm not in the moon because I won against Manchester City, a match that is just three points," he said. "I saw lots of people in the moon because we won against Manchester City."
Mourinho insisted it was not United's loss that had given the title to City, adding: "Manchester City won the title because they won more points than everybody else, because yesterday they won against Tottenham, because during the season they lost only two matches."