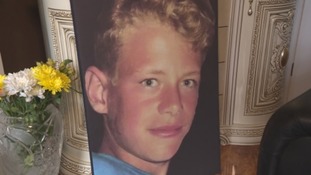 By Kris Jepson
Exclusive: The mother of Sonny Stephenson has told ITV News Tyne Tees she is 'disgusted' the sentence of her son's killer will not be reviewed.
Elizabeth Stephenson was visited by officers from Cleveland Police on Tuesday morning and told the Solicitor General will not review the six year sentence of her son's killer, Matthew Buckworth, who pleaded guilty to manslaughter and attempted assault in January.
Watch @krisjepson's report here:
17-year-old Sonny Stephenson had been riding a stolen motorbike with a friend in Guisborough, Teesside, last August.
Matthew Buckworth threw a spade at the pair. Sonny was pronounced dead at the scene. His 15-year-old friend was taken to hospital, but survived. Matthew Buckworth denied murder, but later admitted manslaughter and attempted assault.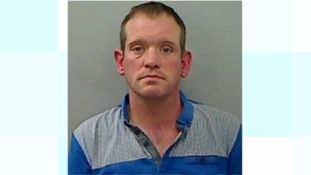 The judge Simon Bourne-Arton QC said when sentencing Mr Buckworth, that he had been under "some degree of provocation" that night, because residents had put up with noisy bikers in previous weeks.
Sonny Stephenson's mum, Elizabeth, accepts her son may have been causing a nuisance, but she said he did not deserve to die.
She said Mr Buckworth's six year sentence is too lenient.
I'm absolutely disgusted. To think somebody has taken my child here and they're getting a lesser sentence than somebody who has burgled a house, they'll get a lesser sentence than someone who has had a fight in the street. You don't go out in the street, with a spade, knowing you're not going to do some damage. He knew fine well he'd killed my child. No sentence would ever be agreeable. What would make me happy is for him to receive a life sentence, because he took my life. He took my child's life and he give me life.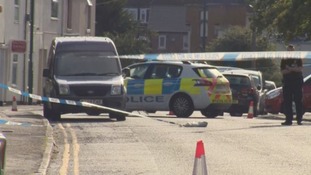 The Attorney General's office told ITV News:
The Solicitor General expresses his sincere sympathies to the victim's family. After careful consideration the Solicitor General has concluded that he could not refer this case to the Court of Appeal because the sentence imposed fell within the range available to the Judge for this crime. A referral under the Unduly Lenient Sentencing Scheme to the Court of Appeal can only be made if a sentence is not just lenient but unduly so, such that the sentencing judge made a gross error or imposed a sentence outside the range of sentences reasonably available in the circumstances of the offence. That test was not met in this case.