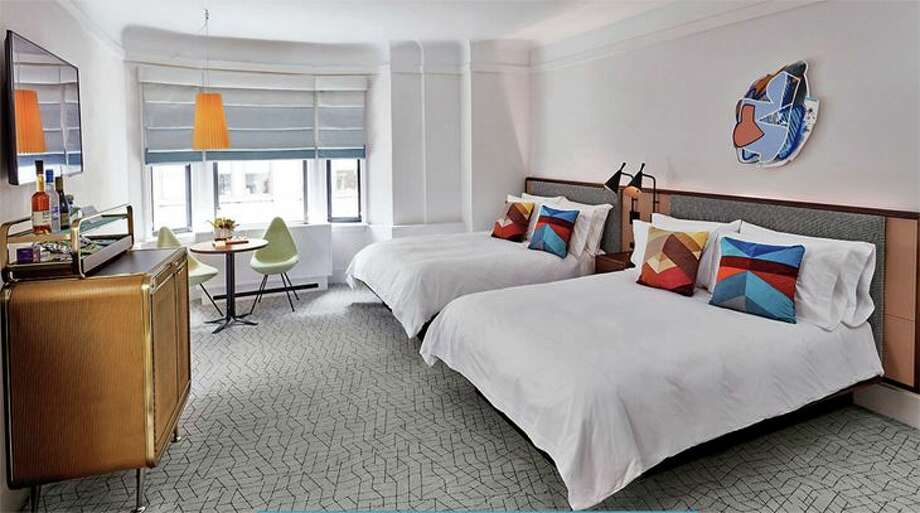 Recent hotel openings in major destinations include another James Hotel in Manhattan, along with a big new Pod property; the luxurious Post Oak in Houston; a huge Fairmont in Austin; the restored Jung Hotel in New Orleans; and a Hilton in Vail.
The upscale James Hotels group, with properties in Chicago and in New York City's Soho neighborhood, has opened another location in Manhattan. The former Carlton Hotel at 29th Street and Madison Avenue has been fully renovated and converted into The James New York-NoMad. The 360-room James-NoMad is in an historic building that has been home to a hotel since 1904. To help guests "find balance while traveling," the hotel offers in-room yoga mats and meditation cushions. Its signature restaurant is Scarpetta's, serving up Italian fare; and its Seville "social cocktail lounge" is modeled after Prohibition-era speakeasies. Guest rooms feature free Wi-Fi, and the hotel offers a 24-hour fitness center and room service dining. Rates start at $324. (Note: The James also charges a mandatory $35 per night "facility fee" that includes fitness room access and a few other amenities.)
Elsewhere in New York City, Pod Hotels has opened a new budget property called the Pod Times Square Hotel at West 42nd Street and Ninth Avenue (two long blocks west of Times Square). This one – the third in Manhattan — has a lot of "pods": 665 in all, averaging 115 square feet and equipped with bunk beds or a queen bed, with nightly rates starting in the $100-$200 range. But it also plans to open 45 "Pod Pads" – larger units (one or two bedrooms) with kitchens, available for longer-term stays. These units will run 600 to 800 square feet, and they will give customers access to a guest lounge and fitness center.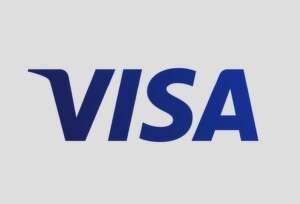 .
In other NYC lodging developments, W Hotels plans to "unbrand" the property that was its very first – the W New York at 50th Street and Lexington Avenue. Officials said the 20-year-old hotel can't be renovated the way the company wants, so it will take the big "W" down from its façade next month. It's still not known how the hotel will be rebranded.
Due to open in Houston this month is The Post Oak Hotel at Uptown, a luxury 38-story property set on 10 acres along West Loop South, close to the Galleria and adjacent to the River Oaks neighborhood. The hotel has 250 guest rooms and suites, 20 residential units, and 35,000 square feet of meeting and event space. Dining options include Mastro's Steakhouse and a seafood restaurant called Wille G's. A spokeswoman said The Post Oak will feature the largest ballroom in the region, along with a multi-level Rolls Royce showroom and a helipad. The complex also has 150,000 square feet of boutique office space, a spa, a pool with cabanas, and a luxury retail shopping area. Nightly rates at the hotel start at $499 on weekdays and $409 on weekends.
In Austin, Texas, Fairmont Hotels has cut the ribbon on a new property (just in time for SXSW which starts this week), and it's huge: With 1,048 rooms and 37 stories, the Fairmont Austin is the city's largest hotel. It's in the heart of downtown, with direct access to the Austin Convention Center via the Red River Canopy Walk. Guest accommodations include an upgraded Fairmont Gold section of 131 rooms on the 32nd through 35th floors, with private check-in, free breakfast service and concierge service. In case the city's convention center isn't enough, the Fairmont has 140,000 square feet of its own meeting and event space.  The hotel also offers five restaurants and bars, a full spa, fitness center, and downtown Austin's largest outdoor pool. If you're trying to locate the Fairmont when driving into town, look for the city's second-tallest building with a 70-foot illuminated spire on top. Rates start at $263.
Check out our slideshow at the top to get the picture!
New Orleans has a new hotel. Actually, The Jung Hotel and Residences at 1500 Canal Street has been around for decades, but it just reopened as the "new" Jung Hotel after an extensive restoration and renovation. The 207-room Jung retains its landmark exterior, but it has a new marble-walled lobby with Art Deco chandeliers dangling from the ceiling. The "new" Jung has an outdoor heated rooftop pool, a fitness center, lobby and rooftop bars, restaurant, coffee house, and a business center. Meeting rooms can handle groups ranging in size from 10 to 900. The hotel has 171 guest rooms and 36 "residential style executive accommodations;" rooms have free Wi-Fi, 48-inch TVs, and alarm clocks with USB ports. We saw advance purchase rates as low as $110 for late May.
Members of Hilton's Honors program can finally score an award stay in the popular mountain resort town of Vail, Colorado, following the opening of the DoubleTree by Hilton Vail. Formerly a Holiday Inn, the 116-room property on the west end of town got a total renovation prior to its conversion to the Hilton brand. It will soon open a new restaurant called Pivot62, focused on locally sourced ingredients and meals prepared in a wood-burning oven. Additional dining options include the Westside Café (casual American) and Casa Mexico. The hotel will soon add an outdoor heated pool, and it offers free shuttles to Vail Village and Lionshead for ski slope access. Rates start at $370 in March with the slopes still open, but drop as low as $129 in late April. There's also a mandatory $30-a-night resort fee.
Check out our slideshow at the top to get the picture!
Read all recent TravelSkills posts here
Get twice-per-week updates from TravelSkills via email! Sign up here
Chris McGinnis is the founder of TravelSkills.com. The author is solely responsible for the content above, and it is used here by permission.  You can reach Chris at chris@travelskills.com or on Twitter @cjmcginnis.