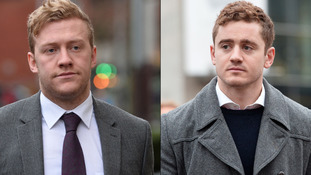 The woman who claims she was raped by two Ireland and Ulster rugby players has thanked one of their friends for taking her home on the night in question.
Rory Harrison, 25 and from Manse Road in Belfast, is charged with perverting the course of justice and withholding information.
He denies the charge.
The jury heard how the woman told police Harrison did "absolutely nothing wrong" and how she added: "He was trying to console me."
The court was told that Harrison ordered the woman a taxi and took her back to her house.
The woman said she was extremely upset in the taxi, stating: "I wasn't screaming, but I was crying a lot."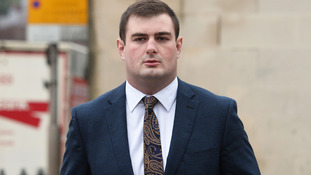 She told the jury she had "absolutely no complaint with him (Harrison) – he took me home and I am grateful for that".
She further said that she believed his actions "were quite genuine" and also agreed that Harrison did not know what allegedly happened to her until hours later.
The court heard that she had texted Harrison, saying: "I know you must be mates with those guys, but I don't like them. What happened was not consensual."
Mr Harrison was said to have replied with a one-word text: "Jesus."
The court heard that, in another text, he said: "I'm not sure what to say."
Paddy Jackson, 26 and from Oakleigh Park in Belfast, and Stuart Olding, 24 and from Ardenlee Street also in the city, deny raping the same woman at a house in south Belfast in June 2016.
Another man – 26-year-old Blane McIlroy, from Royal Lodge Road in the Ballydollaghan area of Belfast – denies a charge of exposure.