Twitter was left shocked by the idea of a "pompous show" and described it as "one step closer to autocracy".
US President Donald Trump has asked the Pentagon to organise a grand military parade in Washington DC as a proud display of America's might and a "celebration" for citizens to show their appreciation for the armed forces. The Washington Post reported Tuesday (6 February) that Trump asked top military officials to look into planning a parade later this year.
The president has long expressed interest in having a large-scale military parade in the nation's capital, complete with marching soldiers and tanks rolling down the streets, after witnessing the Bastille Day celebrations during his recent trip to France.
"The marching orders were: I want a parade like the one in France," an anonymous military official told the Post. "This is being worked at the highest levels of the military."
A White House official said the planning process is still in the "brainstorming" stages. However, the event could cost millions of dollars.
White House press secretary Sarah Huckabee Sanders also confirmed plans for the event.
"President Trump is incredibly supportive of America's great service members who risk their lives every day to keep our country safe," Sanders said in a statement. "He has asked the Department of Defense to explore a celebration at which all Americans can show their appreciation."
Defense Department spokesman Thomas Crosson told the Post: "We are aware of the request and are in the process of determining specific details. We will share more information throughout the planning process."
The news comes just days after Trump accused Democrats who failed to applaud him during his State of the Union address as "treasonous" – remarks that the White House brushed off as "tongue-in-cheek" comments.
Meanwhile, the unusual plan for a military parade has already drawn criticism and comparisons with authoritarian regimes and dictators like North Korea's Kim Jong-un.
Democratic Representative Jackie Speier said that she was "stunned" by the plans and said "we have a Napoleon in the making here."
"I believe that we have so many issues around the world in terms of preparing for wars that are ongoing, and wars that may be in the offing because of what's happening in North Korea, that I would say that it's really a waste of money," Speier told CNN's Anderson Cooper. "I think everyone should be offended by his need to always be showing."
Naturally, social media users were also left shocked by the idea of a "pompous show" and described it as "one step closer to autocracy." Others listed various issues the government could better spend money on such as education, healthcare and homelessness.
"Trump is not a king or dictator," one Twitter user wrote. A second person added: "It is an egregious display of megalomaniacal ego and sociopathic arrogance."
"I would personally spend the money that would go to the military parade, were Trump to have his way, on providing food and housing for even a single homeless veteran," Liz Mair wrote. "But that's just me."
"Enough of this authoritarian BS," another person said. "Trump doesn't want to emulate France. He wants to emulate North Korea. And pre-war Germany."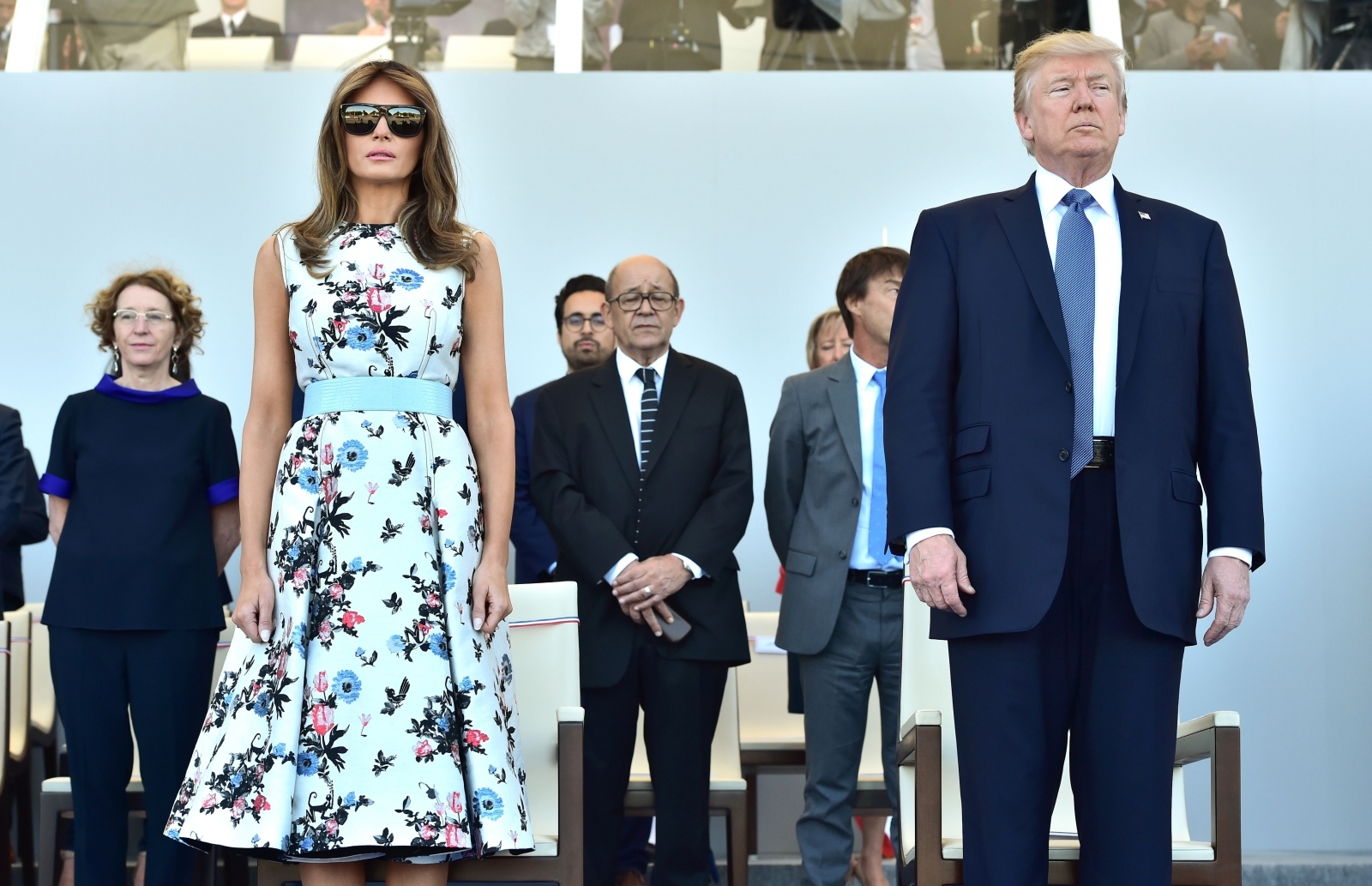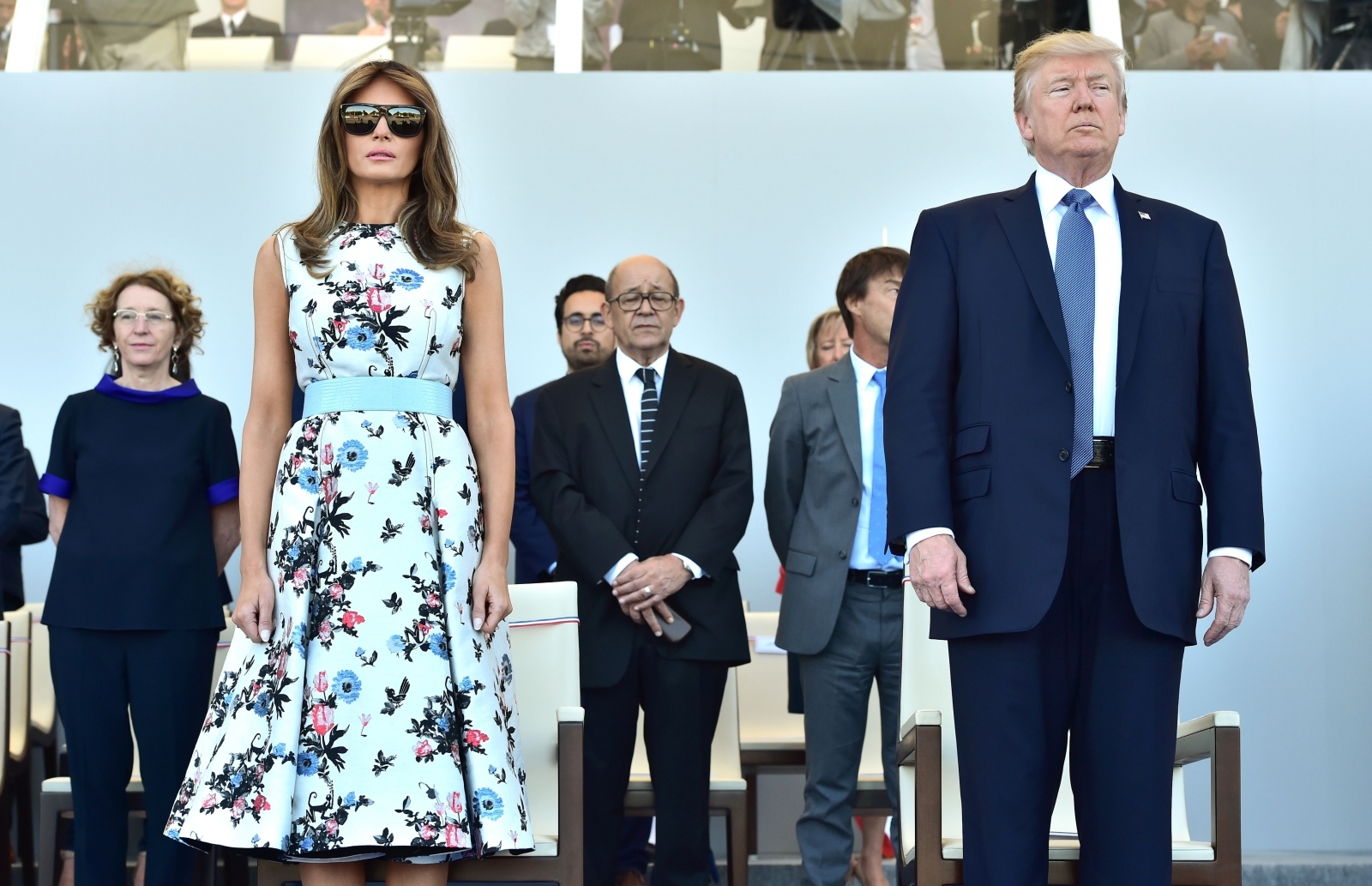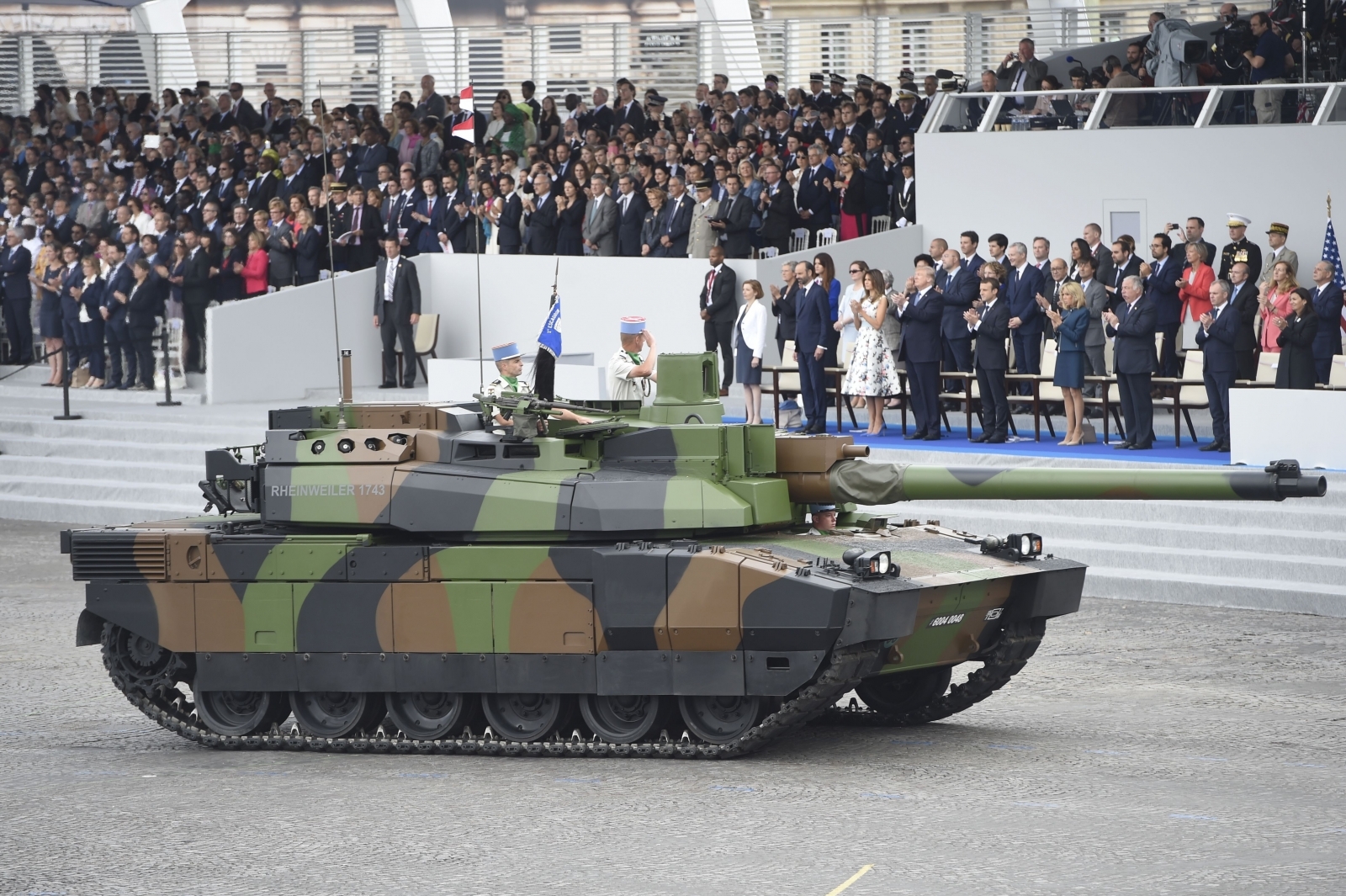 Trump this week:
— says political opponents who don't clap for him are committing treason
— orders military parade
— via lawyers, argues he doesn't have to speak to prosecutors
Following in the steps of Russia and North Korea.
Donald Trump orders Pentagon to plan grand military parade
He's such a Kim wannabe
1. Compulsory applause
2. Military parades
3. Dictating what media folk should consume
He's so childlike. https://t.co/dR3XCmXXny
Straight outta Pyongyang, Emperor trump has demanded a military-style parade from the Pentagon to prove he's crazier, more power-hungry, and more insecure than anyone.
Nobody is holding his beer.
(not with 2 hands, anyway.)https://t.co/rBVoocuoqO
VANITY THY NAME IS
trump‼️
THERES NO REASON FOR PARADE…..trump JUST
WANTS IT‼️
HIS🍆MUST BE THE SIZE OF A 👍🏻‼️
Trump simultaneously wants to shut down the government and hold a grand military parade.
He is one complicated shithead.
Trump's parade is for finally beating syphilis, his "personal Vietnam."
They need to all get marching waivers for bone spurs.
Retired Major General Paul Eaton says @realDonaldTrump's parade idea underscores his authoritarian tendencies, and that our military is not there to be "used and abused" to prop up his image.
VoteVets full statement on Trump's orders for a military parade. pic.twitter.com/Am7uSSWZfo
This response to Trump's military parade request from Fmr US Army General Paul Eaton is everything: "The military is not Donald Trump's to use & abuse this way. Our military is the very best in the world, they are not to be reduced to stagecraft to prop up Donald Trump's image"
Didn't Trump already have his parade? pic.twitter.com/NHoNH9SSLi
America is on the brink of another government shutdown/constitutional crisis. Meanwhile, Trump, our leader, plans to throw a parade. Strong leaders don't throw military parades. Military parades are thrown when weak leaders are afraid and need to feel strong. pic.twitter.com/PnFGTaRLho
Will trump wear this for his military parade? pic.twitter.com/D9eBiBkjy8
He's historically unpopular, the government is about to be shut down again, his wife is leaving him, the stock market is plummeting, his criminal scandals are closing in on him, and Donald Trump's response is "Let's have a parade!"
VANITY THY NAME IS
trump‼️
THERES NO REASON FOR PARADE…..trump JUST
WANTS IT‼️
HIS🍆MUST BE THE SIZE OF A 👍🏻‼️
The last time there was a military parade like Trump is reportedly urging was to celebrate the Gulf War victory on June 9, 1991: pic.twitter.com/qwdkgSpNpT
Praise be to Dear Leader. https://t.co/5odviZLBIa
Spoiled rich boy demands he be able to play with his toys if he can't even use a small nuke for fun. The good people of a once proud nation continue to watch and hope this doesn't end in dictatorial rule. https://t.co/ctchQfOjyL
Trump has ordered a large military parade similar to how the Soviet Union used to do it. What's his obsession with the Soviets? Does he know that this went out of style decades ago and the Soviet Union collapsed?
Military parades are for insecure countries. They're the national equivalent of the mid-life-crisis sports car. https://t.co/23O8wxKci1
As an Army veteran who is no stranger to organized marching, it is a lie from the pit of hell to claim that any soldier, no matter how much they love Trump's dumb ass, wants to be dragged up to D.C. and treated like a show pony.
We have a term for that: FUBAR. Google it.
Someone stop him please